Alternatives, Inc. is governed by a 25-member Board of Directors. The directors, who serve without compensation, are committed to improving their communities by providing offenders support, supervision, and opportunities for self-improvement. The Board draws its membership from the business community, elected officials, social service agencies, institutions of higher learning, and the community at large.
Officers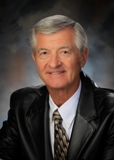 President: Walt Backer, Retired - Northwestern Energy
Walt Backer joined the Board of Directors in 2009. Walt is a Butte, Montana native formerly employed by Northwestern Energy in Billings. Walt has a B.S. Degree in Industrial Arts with a Teaching Option and a Physical Education Minor. He has been a Loaned Executive for United Way and member of their Allocation's Committee. He has been in both Leadership Billings thru the Billings Chamber of Commerce and Leadership Northwestern Energy. He's also a member of the Billings Engineer's Club, Billings West Rotary (past Board Member and President). Walt and his wife Nancy married in 1983 and have 3 adult sons.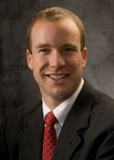 1st Vice President: Todd Buchanan, Buchanan Capital LLC
Todd joined the board in 2014. Todd is a co-owner and advisor at Buchanan Capital, a financial services firm which opened its doors in 2002. Todd and his wife Brooke were both raised in Montana and both graduated from Montana State University's School of Business. They both are deeply committed to Billings and the state of Montana having served on numerous statewide and local governmental and non-profit boards. Todd and Brooke always look forward to more time in the outdoors of Montana with their two children.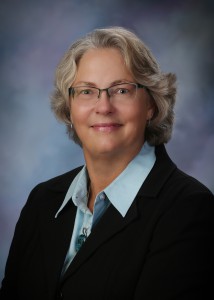 2nd Vice President: Lisa Skriner, City College at MSU-Billings
Lisa M. Skriner, Director of Workforce and Resource Development, has been with City College at Montana State University since January 2005. She was previously the Director of Human Resources, Institutional Research and Grants at Utah State University Eastern and worked in community college administration in the Utah System of Higher Education for 27 years before moving to Montana. She serves as a member of the BillingsWorks Steering and Education Committees, the BEAR (Business Expansion and Retention) team and is a board member for Beartooth RC & D. Lisa holds a Master's degree in Human Resource Management and a Bachelor's degree in Business Administration from Utah State University.
Secretary/Treasurer: Susan Stewart, Retired - CPA
Susan Stewart has worked as a Certified Public Accountant for Charles Bailly (Eide Bailly), Rocky Mountain College, and Montana State University.  Susan has experience in tax, auditing, and business analysis with an emphasis in the non-profit area.  Retiring in 2012, she now enjoys traveling, golfing, and her four fabulous grandchildren.  Susan has been a member of Alternatives' Board of Directors since 2002.
Past President: John Felton, President & CEO - RiverStone Health
John Felton joined the Board in 2007, has also serves on the Finance Committee. He is President and CEO for RiverStone Health and also serves as Yellowstone County's Health Officer. Originally trained as an occupational therapist at the University of Puget Sound, he has served healthcare organizations in senior administrative roles in Cincinnati and Billings. John has earned graduate degrees in Business Administration from the University of Cincinnati and in Public Health from the University of Montana. John and his wife Robin married in 1983 and have two adult children.
Board Members
Beverly Bilyeu-Carkeek (Retired, Employment Consultant)
Bill Bullock (Carbon County Commissioner)
Cliff Brophy (Sheriff, Stillwater County)
Kathleen Candelaria (Realtor, Century 21)
Robyn Driscoll (Yellowstone County Commissioner)
Chris Evans (Deputy Chief, Adult Probation and Parole)
Tom Hanel (Berkshire Hathaway HomServices Floberg Real Estate)
Alex Nixon (Carbon County Attorney)
Verne Petermann (Retired, Billings Police Department)
Kenneth D. Peterson (Attorney)
Charlotte Pollington (Retired, Registered Nurse)
Kristi Summers (First Interstate Bank)
Judy Towlerton (Retired, Employment Consultant)
Ryan Van Ballegooyen (Billings Job Service)
Lisa Wallace (Rocky Mountain College)
J.A. "Ziggy" Ziegler (Business Owner)
Advisory Board (ex-officio)
Dr. Paul Cimmino (Walla Walla University Professor)
Eric Nord (Attorney)